Sponsorship
KES International values its relations with industry and is pleased to welcome BT as a sponsor of KES2008.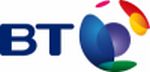 About BT
BT is one of the world's leading providers of communications solutions and services operating in 170 countries. Its principal activities include the provision of networked IT services globally; local, national and international telecommunications services to our customers for use at home, at work and on the move; broadband and internet products and services and converged fixed/mobile products and services. BT consists principally of four lines of business: BT Global Services, Openreach, BT Retail and BT Wholesale.
In the year ended 31 March 2008, BT Group plc's revenue was £20,704 million with profit before taxation and specific items of £2,506 million.
British Telecommunications plc (BT) is a wholly-owned subsidiary of BT Group and encompasses virtually all businesses and assets of the BT Group. BT Group plc is listed on stock exchanges in London and New York.
For more information, visit www.bt.com/aboutbt